Our Technology
Paper Packaging For a Cleaner World
Our Paperlock™ Technology
When the food packaging industry was challenged to develop sustainable, recyclable packaging, one company in northern Wisconsin stepped up to the task. Today, The Paper People LLC and its innovative patent pending Paperlock™ heat sealing technology lead the world in automated paper food packaging solutions.
Developed together with industry partners, Paperlock™ has bridged the gap in sustainable food packaging worldwide. Initially produced for the fresh produce industry, Paperlock™ is now being used in a variety of food applications from pet food, frozen food, snack foods, confectionery, overwraps, and more.
Paperlock™ Solution for a Happy Planet
The Paperlock™ technology provides strong, effective, and precise heat sealing, similar to plastics! However; Paperlock™ is certified 100% recyclable and when used with our specially designed papers, gives you a great-looking, automated package that can go back into the recycling system without any special requirements. It's just paper!
Paperlock™ is FDA approved for direct food contact and comes in a variety of formulas specific to your package requirements. Whether you need a grease barrier, moisture barrier, oxygen barrier, or just a simple heat seal, The Paper People offers a solution for you.
What about "palatability"? Because of the way Paperlock™ is added to the paper, there's no issue with smells or migration on the food being packaged. It's simple and amazing!
If you are looking for a certified recyclable, sustainable food package, you've come to the right people.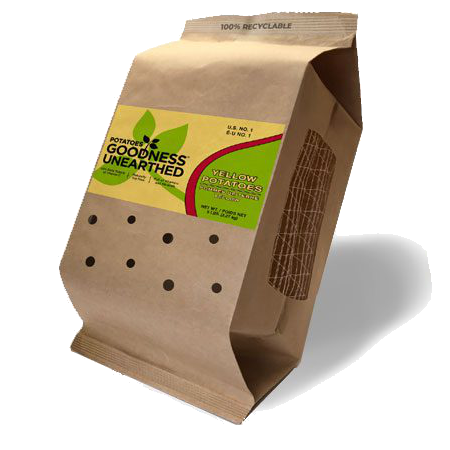 100% RECYCLABLE
Pouches and roll-stock made from all-natural wood pulp!
100% paper.
MESH WINDOW
Our mesh is made from natural plant fibers and is 100% recyclable! Our mesh showcases allow your product to breathe.
Easy to Integrate
Our proprietary pouch structure is designed to run on your current high-speed filling equipment.
Our Applications
Our technology may have originated to support the food industry, however, we have evolved to become a leader in several lines of business. Visit our Applications page to find out where we are making waves today.  Stay tuned to learn where our research and development teams are focusing their efforts!