Founders
The Earth is worth working for – Meet the Founders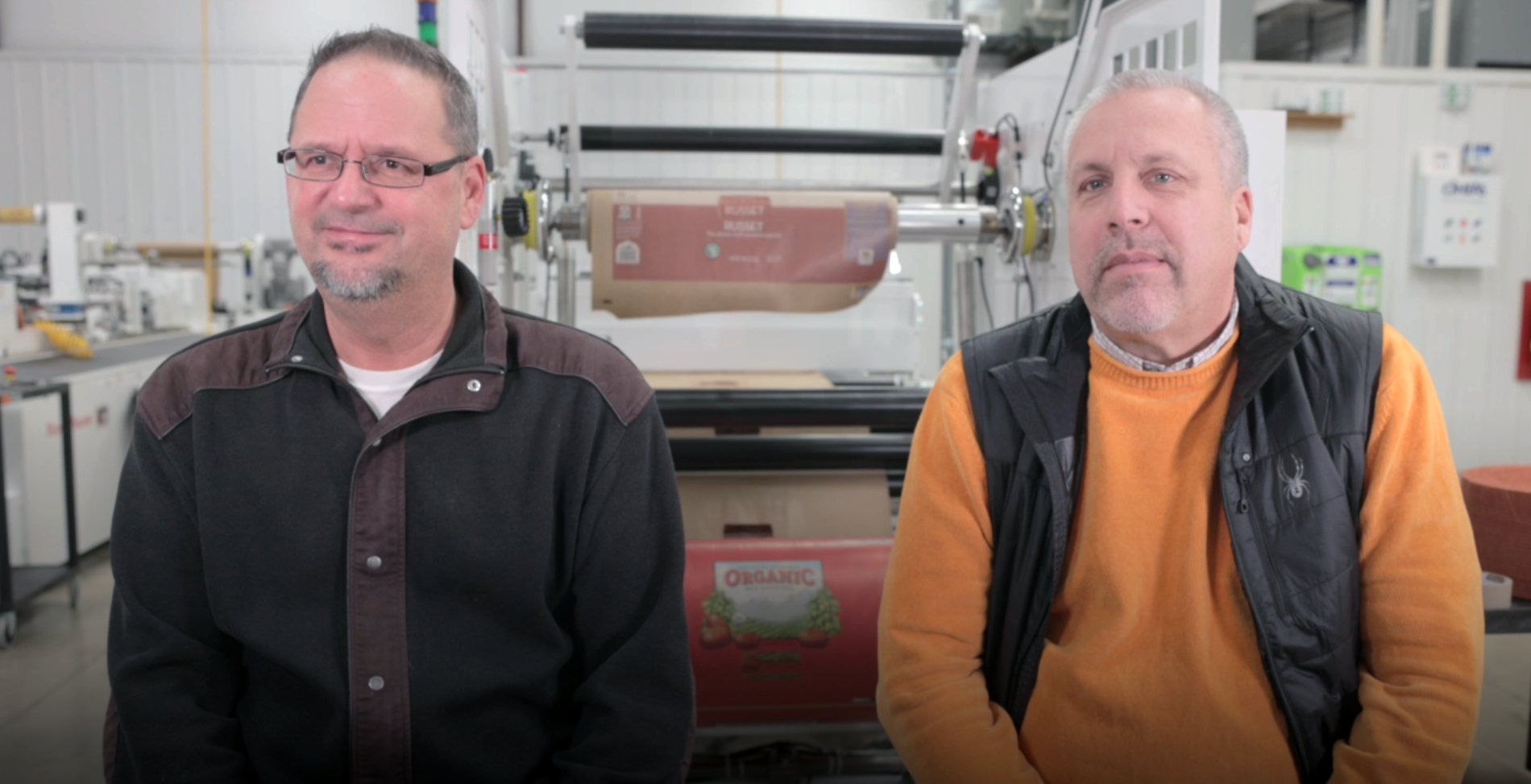 Neil Bretl has been in the packaging industry for 30+ years. After graduating from the University of Wisconsin Stout in 1992 as a Packaging Engineer, Neil started his career in the corrugated industry and specialized in printing, laminating, and coating paper substrates. Neil excelled in various roles, including manufacturing, sales, and product development; this vast experience has propelled him to be an industry expert.
In 2003 Neil joined Mark Resch, and expanded his sales portfolio to include flexible paper packaging and plastic substrates. Shortly after that, in 2004, Mark Resch and Neil Bretl formed Super Group Packaging LLC, which became one of the first US producers of woven Polypropylene Plastic pet food bags. They sold the company to Coating Excellence International (CEI) in 2007.
Neil continued working in the flexible packaging space until 2019 when Mark Resch and Neil joined forces for a second time and started The Paper People.
The Paper People has a mission to provide 100% recyclable/compostable packaging that enhances efficiency, improves the quality of products, and provides an environmentally responsible solution to those who are committed to making our world a happy planet.
Neil currently resides in Antigo, Wisconsin, and serves as a Board Member of the Wisconsin Technology Council.
Mark Resch graduated from Concordia University in St. Paul, MN, with a degree in Communication and a minor in Marketing/Sales.
Mark's career in the packaging industry began as the Idaho Division Manager for Volm Bag Company in 1991. Mark successfully transitioned the division from a meager one-person operation to the largest division in the company by 1997. While there, Mark was instrumental in developing kwik lok bag closures for the produce industry and drove the sales for the automated packaging machinery.
Mark quickly rose from Manager to Vice President of Sales and was ultimately named to the Board of Directors. After leaving Volm Bag Company in 2004, he joined forces with Neil Bretl to start Super Group Packaging, LLC.
Super Group Packaging became one of the first US companies to produce woven Polypropylene Plastic Pet food packaging and quickly became the most significant product manufacturer in the United States. Neil and Mark sold Super Group Packaging in 2007 to Coating Excellence International (CEI). Mark continued in the industry, serving as a packaging consultant for numerous organizations.
In 2019, Mark and Neil joined forces again to form The Paper People, LLC. The Paper People aims to produce 100% recyclable packaging as a replacement for non-recyclable plastic packaging.
Mark currently lives in Antigo, Wisconsin, and has two adult sons, Robby and Tanner and the proud Grandfather of Carson and Ruby. Mark was a professional snowmobile racer from 1991-2000 and was named Rookie of the Year (1991). He now serves as a board member of the Snowmobile Racing Hall of Fame.
Our goal is to produce 100% recyclable packaging as a replacement to non-recyclable plastic packaging.